Easter is such a fun holiday, don't you agree? Easter is about celebrating with family and friends, eating treats, bright colours and so much more. Everyone has their own traditions around Easter time, what are your traditions?
Maybe it's decorating Easter eggs or going on a Easter egg hunt. How about you continue the fun with this Easter themed craft!? Using your materials, create this festive spring coloured bunny! Grab the kids and let's get started!
Materials:
Free printable template

Tissue paper in spring colours!

Cotton Balls (Optional)

White glue or glue stick

Scissors
Start off by printing the bunny template – Click here: Tissue paper bunny printable

Scrunch up your different colour of tissue paper and glue them all over the bunny template. You may choose to create a pattern or be adventurous and create an abstract design. (Don't have tissue paper? Use what you have, pom poms, cotton balls, scrap paper, get creative!)

Once every bit of the white paper is covered with your scrunched up tissue paper, cut out the bunny shape. (An adult might need to help with this step)

Don't forget your bunny's cottontail! Add cotton ball or pom pom to complete your festive Easter bunny!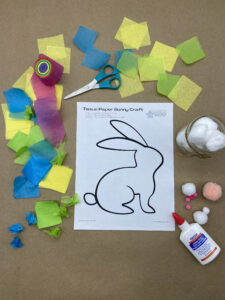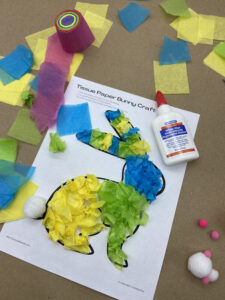 .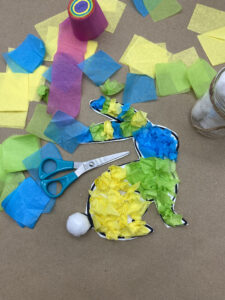 .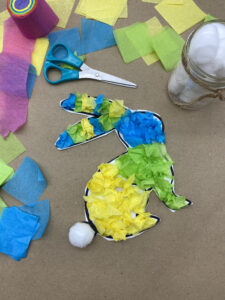 Happy Easter crafting!