Bringing People Together Through Creating. 
Crafting isn't just an activity; it's a wonderful way to connect with others.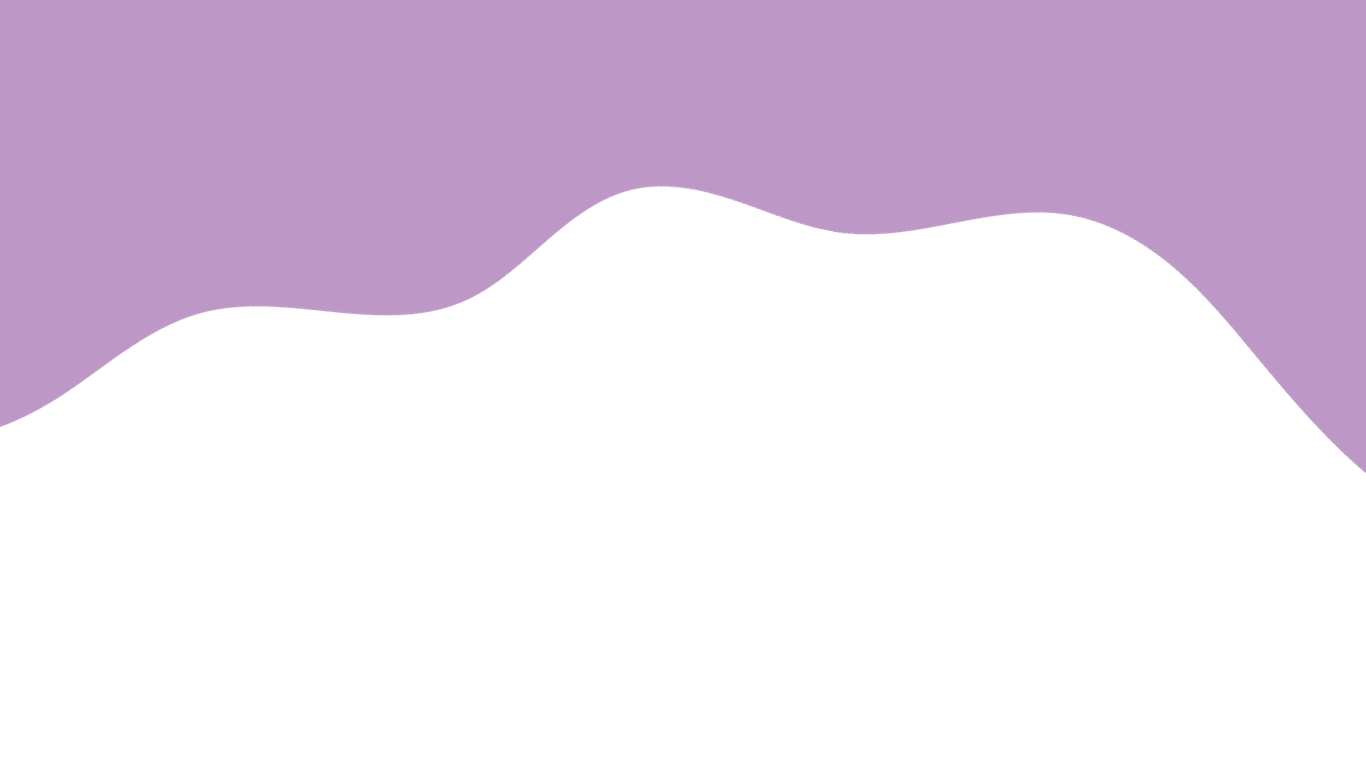 Looking to Host an Event?
We've got you covered! From crafty nights in to community gatherings and beyond, our craft and DIY kits offer a fantastic way to bring people together for creativity, bonding, and learning.
Explore our diverse range of offerings:
Crafty Nights In
Create & Celebrate Together
Unleash your inner artist and elevate your crafty night experience! With our Crafty Nights In discount, you can purchase 6 or more craft kits, perfect for a fun evening of creativity, laughter, and bonding. Share the joy of crafting with friends, family, or anyone you love and create beautiful home decor pieces while making lasting memories. Craft together and celebrate the power of creativity and togetherness.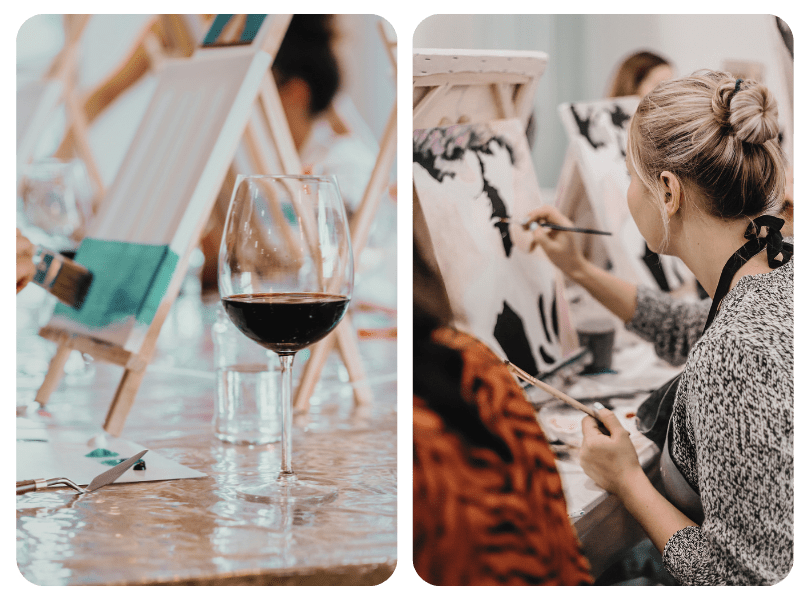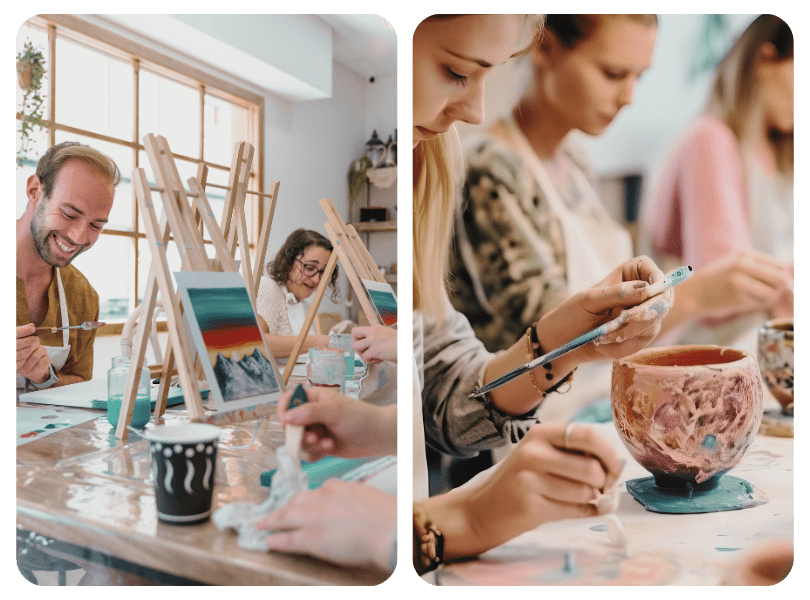 Recreation & Leisure
Crafting For Connection
15 OR MORE BOXES ON A SUBSCRIPTION BASIS
Crafting isn't just an activity; it's a wonderful way to connect with others. Whether you're hosting community events, managing nursing homes, group homes, or organizing not-for-profit gatherings, our Recreation & Leisure discount is tailored for you. Bring people together through art, spark conversations, and provide a sense of accomplishment as they craft side by side. Crafting can be therapeutic, educational, and above all, a delightful way to foster meaningful connections.
Schools & Organizations
Crafting For Knowledge
Education meets creativity with our Schools & Organizations discount. Customize craft kits for your classrooms or organizations, starting from just $12.99. These kits aren't just about crafting; they offer a hands-on, engaging way to reinforce class lessons or raise awareness about important topics. Crafted projects can be a valuable tool for active learning, helping students absorb information while having fun. Discover how crafting can bring new dimensions to education.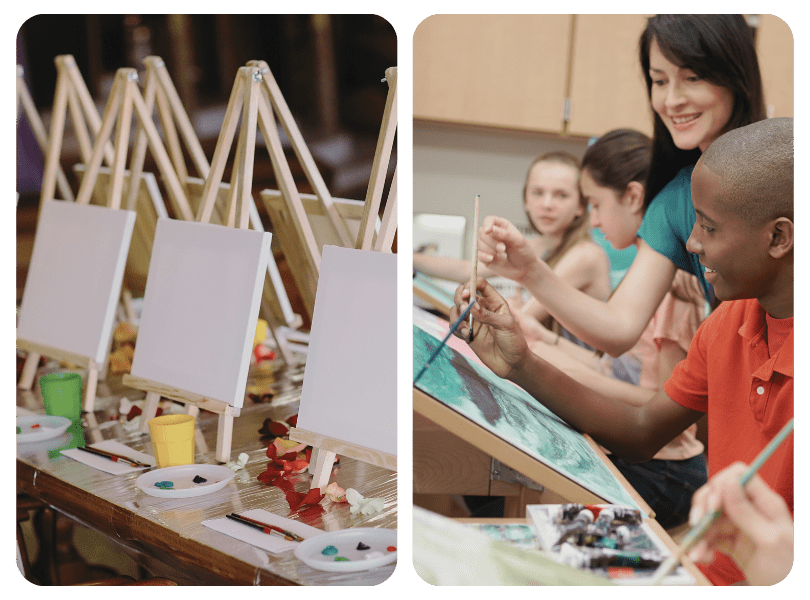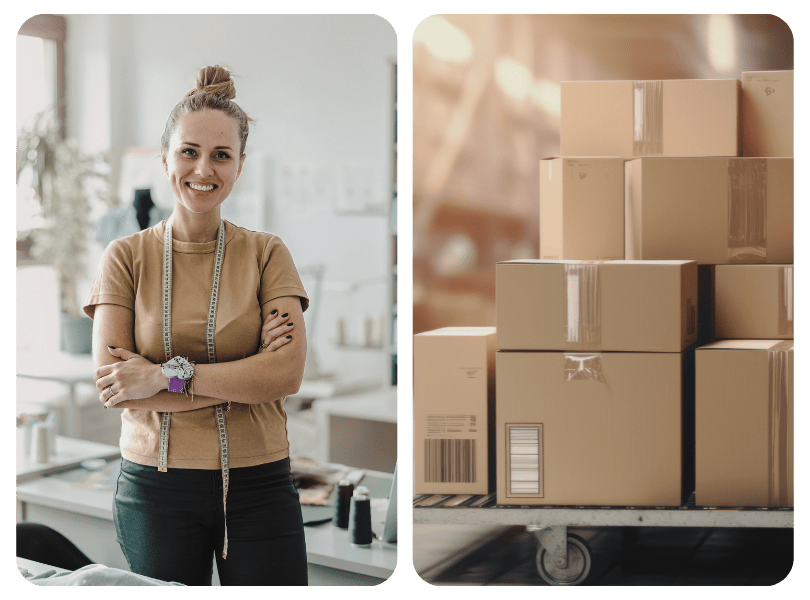 Wholesale Oppertunities
Crafting in Bulk, Savings in Abundance
For those looking to stock up on creativity, our Wholesale Opportunities offer bulk discounts on our craft kits. Buy in larger quantities and save big. Whether you're planning to host crafting events, stock your store shelves, or simply want to have a stash of creative projects on hand, this is the perfect choice. Craft together with friends, family, or customers and share the joy of creating, all while saving on cost.
Retail Partnerships
Craft Kits for Your Store
Give your customers the gift of creativity with our Retail Partnerships. Offer our craft kits in your store and watch them fly off the shelves. These beautifully packaged kits make for wonderful gifts and unique home decor pieces. Crafters of all skill levels will appreciate the opportunity to unleash their creativity, making your store a hub for artistic expression. Partner with us and add a touch of crafty charm to your retail space.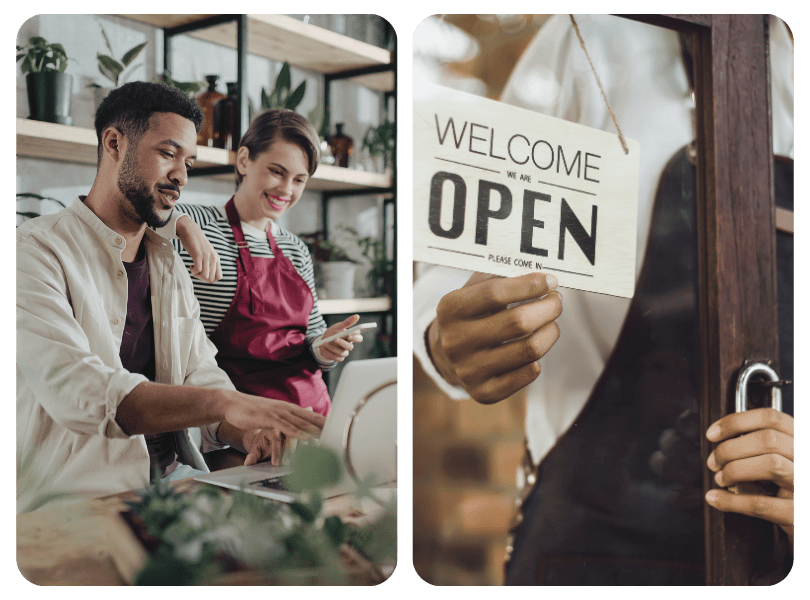 Need more answers? We've got them! Visit our customer support page. We are always happy to help!
What types of craft projects can I expect?
Our craft kits feature a variety of trendy DIY projects, from home decor items to stylish accessories and more. We set our boxes up in a way that allows you to still have creative freedom and ensure your craft is unique and represents your style.
What if I don't have any craft material or tools?
From hot glue guns, to pliars, to buttons, our craft kits include all the materials and tools needed for the featured projects. You won't need to purchase any additional supplies.
Can I send a box as a gift directly to the recipient's address?
Absolutely! You can have the box shipped directly to the gift recipient's address, and you can include a custom gift message to make it even more special.
How do I get assistance or support for my subscription?
For any assistance or support regarding your subscription, please reach out to our customer support team at [customer support email/phone number]. We're here to help you with any questions or concerns you might have!
Can I cancel my subscription at any time?
Yes, you can easily cancel your subscription anytime through your account settings.
What if I want to switch my subscription plan?
Not recieving enough craft projects? Or maybe recieving too many? No worries, easily switch your subscription plan under you account settings through www.thecuratedhive.com