Did you know that people have said that the shamrock means hope, faith, love and luck. Did you also know that the national flower of Ireland is a shamrock. Have you ever thought of making your own shamrock out of tissue paper?? Maybe that didn't sound very interesting just a craft out of tissue paper. Well it's a suncatcher shamrock, this means that when you put your shamrock up to the sunlight inside or outside it "catches" the sunlight. This makes the shamrock glow in the sun. It's a simple and fun craft to make. Why don't you grab the kids and let's get crafting!
Materials:
Coffee Filter

Water

Shamrock Template

Markers

Scissors

Cotton balls

Glue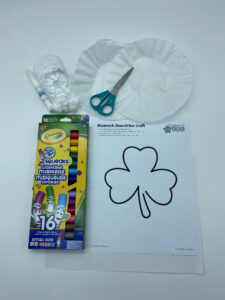 Step 1:

First, you're going to print out the Shamrock suncatcher craft template. Then take washable markers and colour in the coffee filters. You don't have to cover the entire coffee filter just enough to cover most of the coffee filter.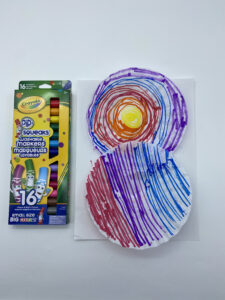 Step 2:

Next, you're going to dip cotton balls into a cup of water. Using the soaked cotton balls, dab them onto the coffee filters. Now watch as the colours mix together on the coffee filter. Let the coffee filters dry for about an hour before proceeding with the next step.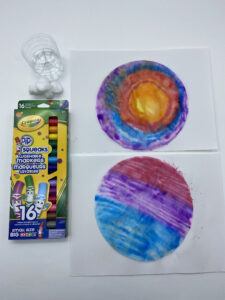 Step 3:

Then, cut out the shamrock from the template, cut it out so it's just the black border left.
Step 4:

Lastly, you're going to glue the shamrock outline to the coffee filters. Then cut off the excess part of the coffee filter, so it fits perfectly with the shamrock. You can put this craft up on the window with tape, the sun will shine through the craft.