Did you know that people have said that the shamrock means hope, faith, love and luck? Did you also know that the national flower of Ireland is a shamrock?


Let's make a suncatcher shamrock! When you put your shamrock up to the sunlight inside or outside it will "catch" the light and glow in the sun.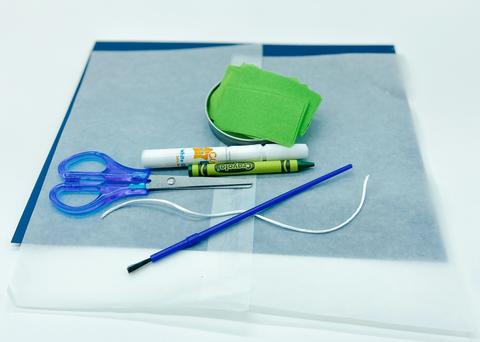 Here are the materials you will need:
-Wax paper
-Glue
-Paint brush (optional)
-Scissors
-Something to write with
-Green tissue paper cut into the shape of your choice
-String (optional)
-Piece of paper
First, start off by drawing a shamrock onto your piece of paper. Below are the instructions on how to draw the perfect shamrock!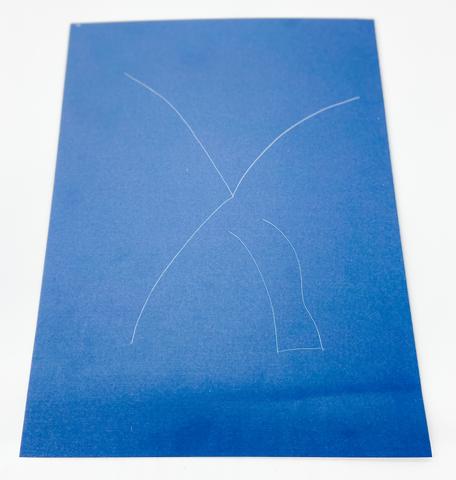 Start off by drawing 3 lines onto your piece of paper as shown in the photo above. Then draw the stem of the shamrock below the lines.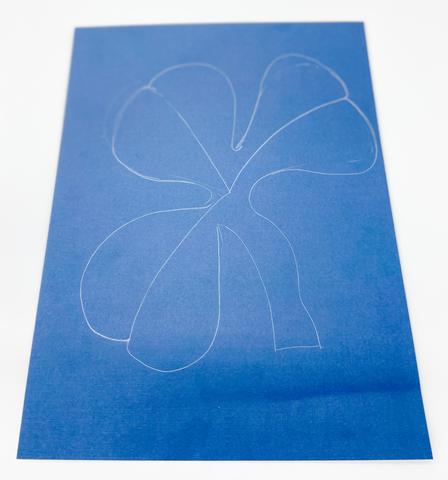 Next draw heart-like shapes connecting each of the lines together as shown in the photo above.


Now you have a perfect shamrock for the craft! Keep reading for the next steps.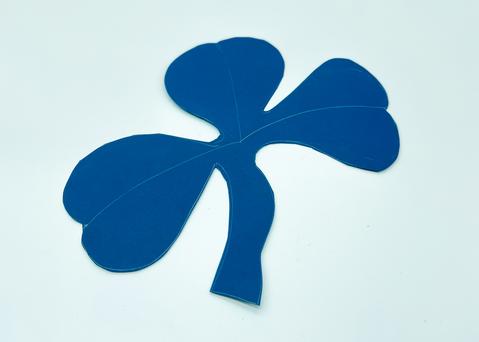 After you have drawn your shamrock, cut it out carefully following the lines so you don't accidentally cut your shamrock.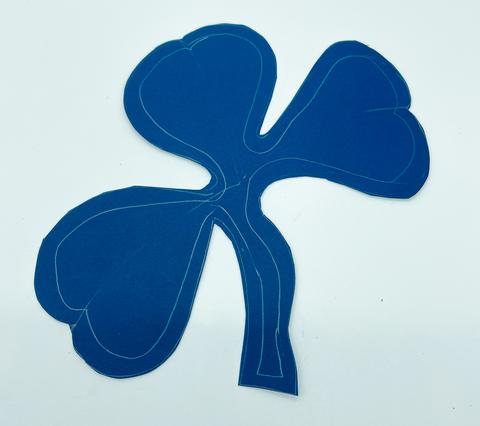 Next you want to make your shamrock into a frame. Do this by outlining the outside of the shamrock shape. After you have done that, cut it out.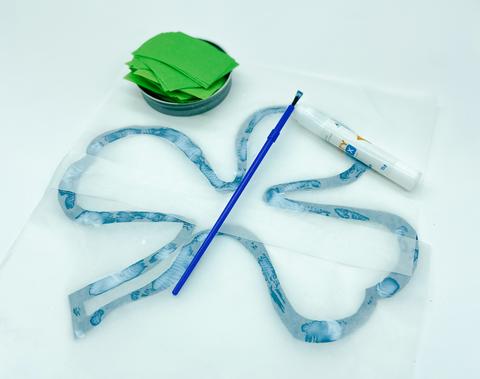 Glue your wax paper to one side of your shamrock frame. Get your small green shapes ready for the next step.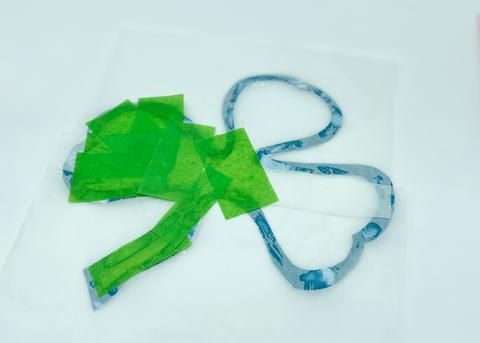 Flip over your shamrock so you are working on the backside of the shape. Using your green tissue paper shapes, put glue on and cover your shamrock. We find using a paintbrush spreads out the glue nicely so it doesn't make it clumpy. Make sure there is no white space left inside of the shamrock and you have green tissue covering it. Allow the glue to dry for 15 min.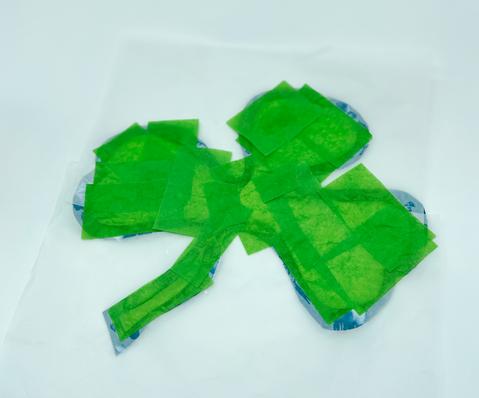 After all your glue has a dried, cut off all the tissue that extends past the shamrock shape.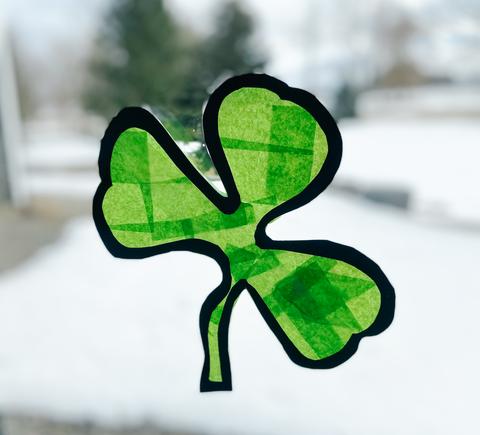 Grab your shamrock and go to the sunlight and watch it catch the sun! You can tape it to your window or tie it with string.


Feel free to add more colours of tissue, some glitter or anything to make your shamrock unique.


We hope you enjoyed making this. Follow us for more DIY crafts, recipes and more.