April showers bring May flowers. What else grows in your garden? I love growing vegetables in my garden! Today I'm going to show you how to make the perfect spring craft using vegetables to make flowers. Although rainy days can be annoying they are really good for our gardens. They help the flowers, grass and vegetables grow. Just like plants need water to grow we need vegetables in our body to help us grow big and strong.
Why not, on your next rainy day stuck inside, make this healthy and easy recipe. This recipe may need more adult supervision than usual. You will need to use knives to cut up the vegetables (use a butter knife as a safer alternative). I used carrots and spinach to make my flowers, So grab the kids and let's get started!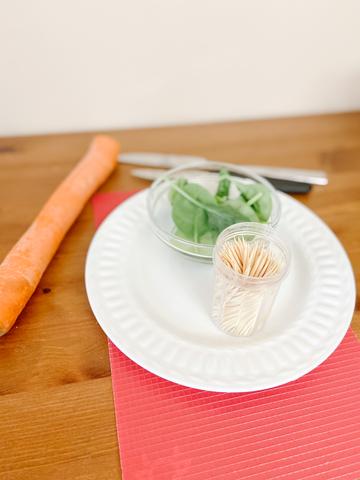 Here are the materials you'll need:
-Carrots
-Spinach
-Knife
-Cutting board
-Plate
-Toothpicks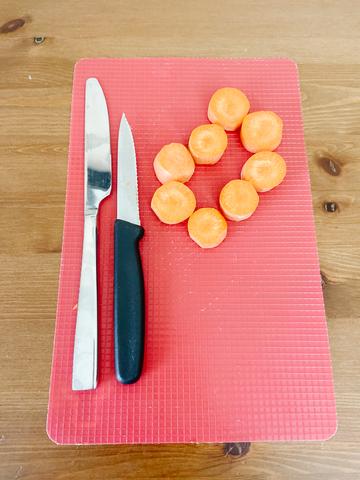 First, cut up a carrot into 8 pieces. Make sure they are in a circle shape and aren't too thick that you can't eat them. I would suggest doing step 1 and 2 on a cutting board so you make less of a mess.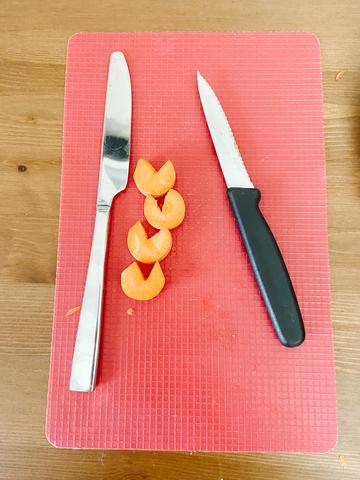 Next, take 4 of the carrot circles and cut ¼ of the carrot out to make a mini triangle missing.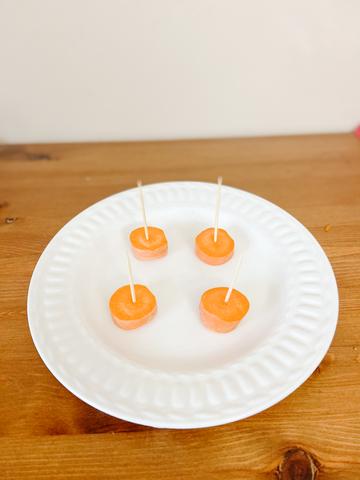 Then, take your tooth pics and put them into the middle of the 4 carrots that haven't been cut.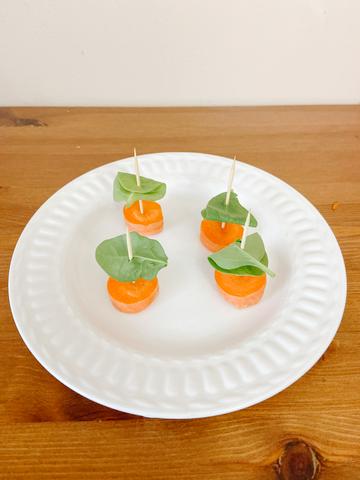 After that, put a piece of spinach in the middle of the toothpick – this is going to be the leaf of your flower.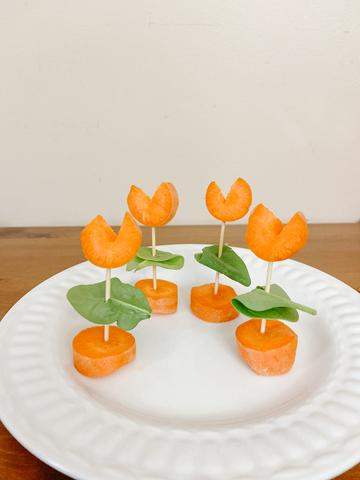 Lastly, you're going to put the 4 remaining carrots that are cut onto the top of the toothpicks. That's all you have to do, now you have a healthy snack you can eat!
When you are eating them, be cautious of the toothpicks as they are sharp. I would suggest taking the vegetables off the toothpick to avoid injury.
Hope you enjoyed making this! Follow us for more DIY crafts, recipes and more.