The NEW home of Curiosity Box Kids!
Our Products Unite Families
and Strengthen Bonds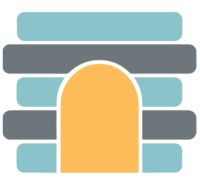 Join the Hive, Embrace Togetherness, Create Memories.
Welcome to Curated Hive, where creativity and togetherness thrive! We believe in the magic of crafting moments that bring families closer together, and our three subscription box product lines are designed to do just that.
✪ Kids craft and activity boxes
✪ Ages 2-4, 5-7, 8+
✪ Captivating STEM projects
✪ Family activities
✪ All crating material included
✪ 2-3 Complete Craft Kits
✪ Novelties & Toys
✪ Trendy DIY projects
✪ For teens and adults
✪ Easy to follow instructions
✪ All material needed
✪ Trendy home decor
✪ Fun recipes in every box
✪ A BONUS item in every box
✪ Curated home decor pieces
✪ Interior design professionals
✪ Harmonized and versatile
✪ Professional style guides
✪ Versatile among every space
✪ Customized gift boxes
✪ Bonus Items in every box
Crafting Joyful Moments for
Lifelong Togetherness.

With our Curiosity Box, we spark the imaginations of young minds through engaging crafts and activities, fostering laughter and learning. For the young at heart, our Creative Hive Makers offers adults a chance to unwind and create something beautiful, all while strengthening bonds with loved ones.
And with Hive and Home, we transform houses into homes with carefully curated decor items that infuse warmth into every corner. At Curated Hive, we're more than just subscription boxes – we're a hive of inspiration, connection, and shared experiences. Join us in crafting a hive of togetherness within your own home. Step into the world of limitless creativity with Curated Hive's "Curiosity Box" – an ever-evolving adventure for young minds.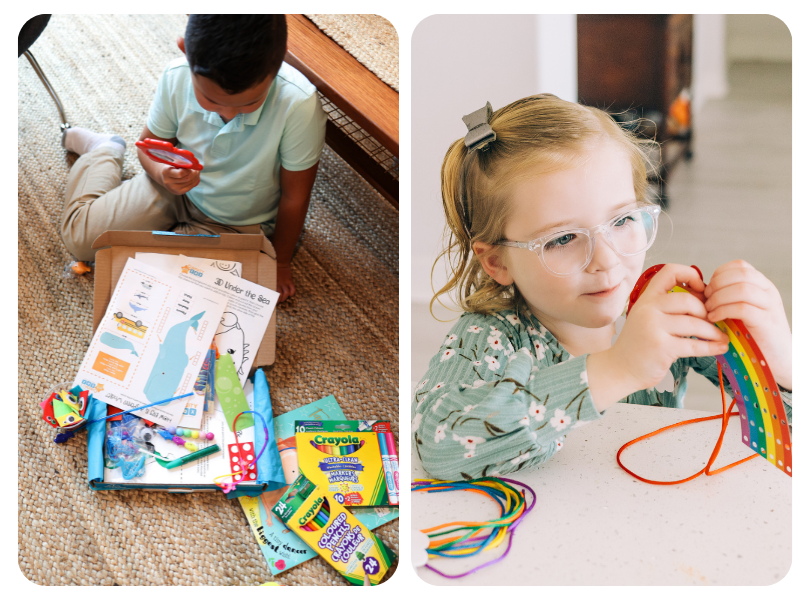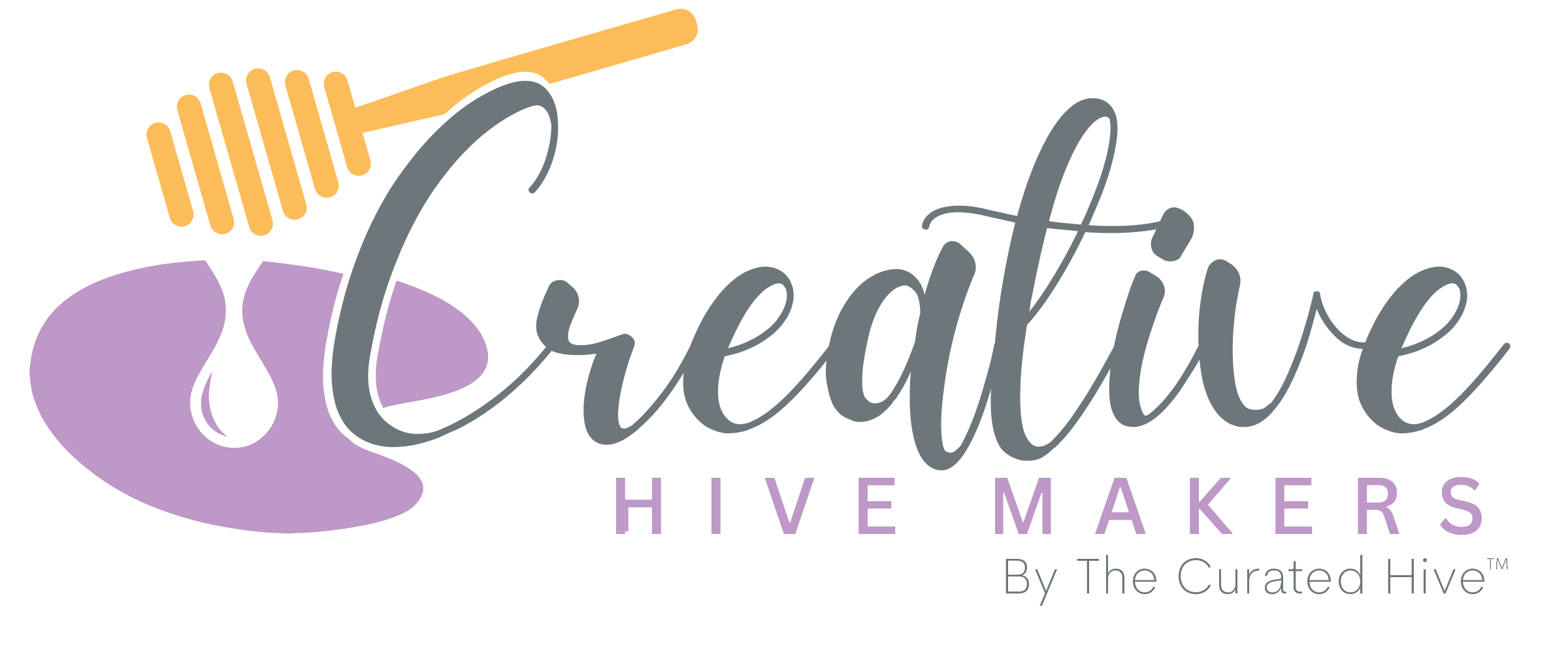 "Creative Hive Makers" – the ultimate haven for adults seeking hands-on creative fulfillment. .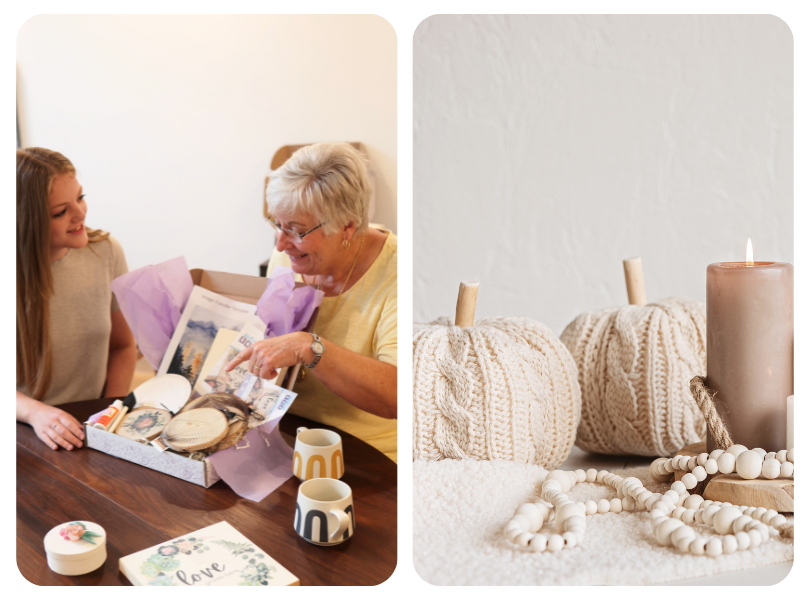 Crafted by design professionals, this box offers an effortless and accessible way to infuse every nook and cranny with harmonious aesthetics.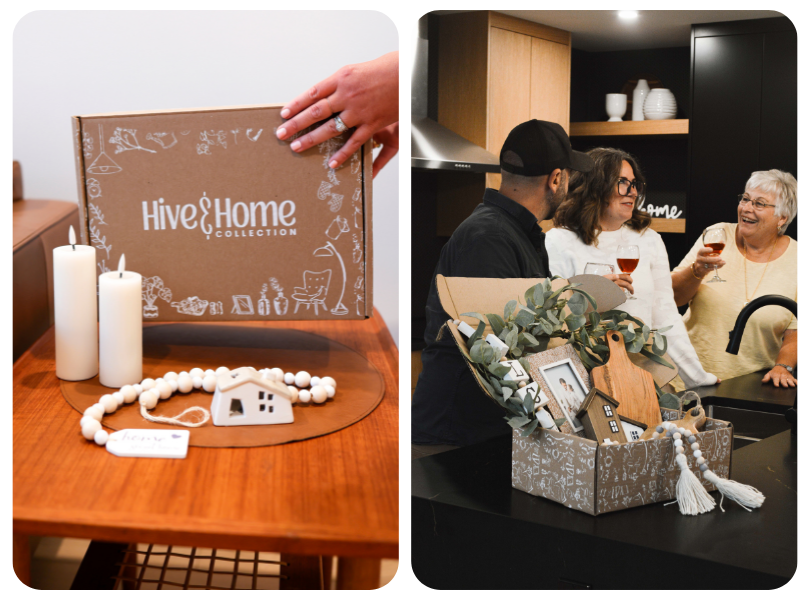 Each box contains up to 8 hours of crafts and activities! co-created by parents and educators who know the value of consistent hands-on learning, creativity, and expression.
---
2-3 Prepackaged Crafts Kits, with Easy Step by Step Instructions & All the Materials to Start Creating!

Age Appropriate Ready-to-me Book or Novel in Every Box

Fun-filled Activities to Encourage Creative Interaction Between Parent & Child

Educational Worksheets That Encourage Independent Learning, Shh! They Won't Even Know They Are Learning!

Little Novelties & Themed Tinker Toys

An Instructional Brochure with Bonus Stem Activity & Themed Fun Facts!
---
Our subscription and single boxes are designed for one child, however many of our families happily share one subscription! This is also a great option if you're sending a gift to a family. While none of the items are duplicated, and the number of crafts & activities vary per box. Typically each box includes 2-3 craft kits, 1 book, 1 activity and/or game, 1 worksheet, 1 STEM activity and an assortment of novelties & themed tinker toys. Kids and parents are encouraged to work together, share and have fun!
---
Your credit card will be processed as soon as you sign up for your first subscription delivery. After that, your billing date will reoccur on the same date as your order, but reflective of your chosen plan type. For example, if you place an order on Oct 13th for a monthly delivery and prepay for 3 boxes. Your next payment would process Jan 13th (3 months later). Your recurring billing date is also outlined at checkout, however if you are unsure of your billing date, please reach out to us
---