KIDS CRAFTING BY THE CURATED HIVE
Featrued Boxes for All Ages
Send a one time gift. Shop our Featrued boxes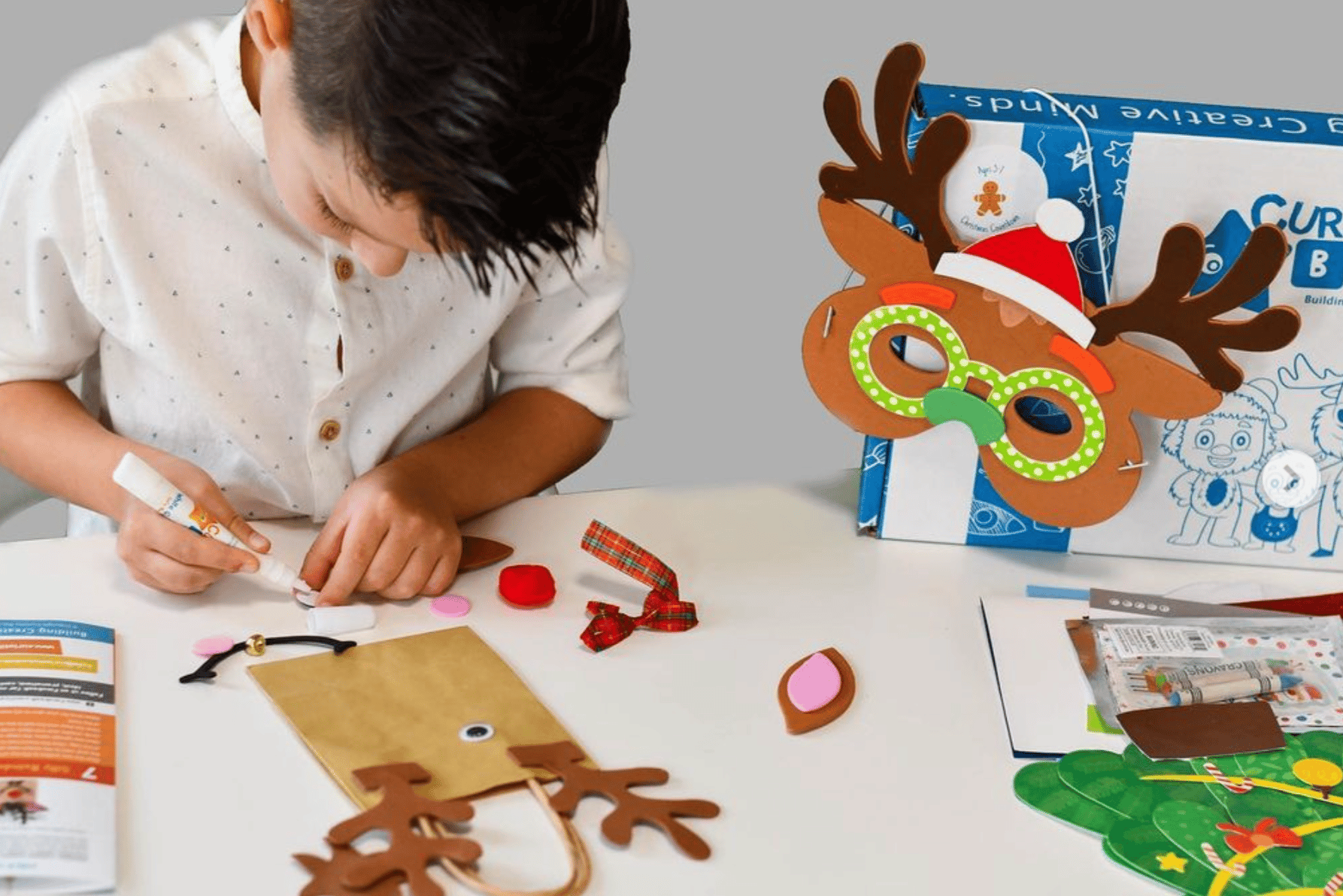 Featrued Boxes for All Ages
Send a one time gift. Shop our Featrued boxes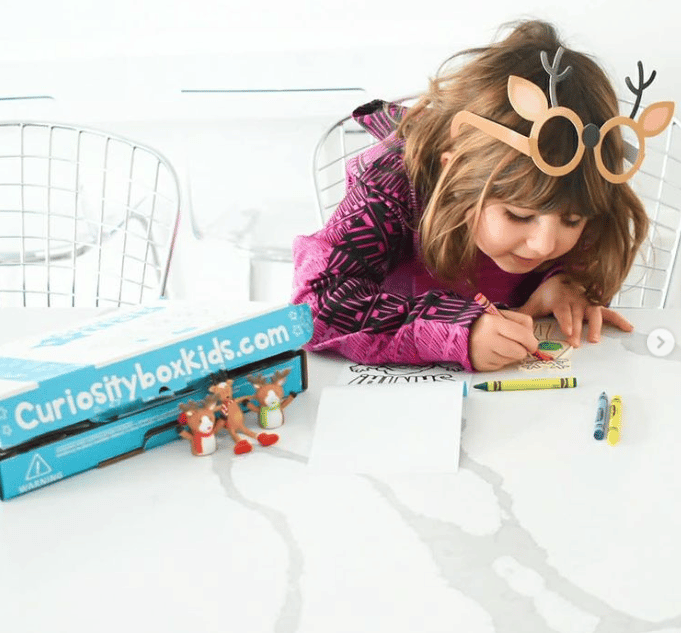 Featrued Boxes for All Ages
Send a one time gift. Shop our Featrued boxes.
Each box comes with a unique and exciting theme, that is always fresh, never repeats! Carefully packaged with all the essential materials and supplies.
Holiday & Crafts Kits

Fun Hands-On Activities

Puzzles & Games

Easy-To-Read Books & Projects

Stickers, Cut-Outs, Coloring, & Painting

Pocket-Sized Toys and More!
Is this a gift? Don't forget, you can include the child's name and a special note inside!
Join our social community of crafters, makers and creators!
See what customers are saying about us.
We match the right themes & age specific activities to your child's age group. Explore our full collection of single boxes for every age.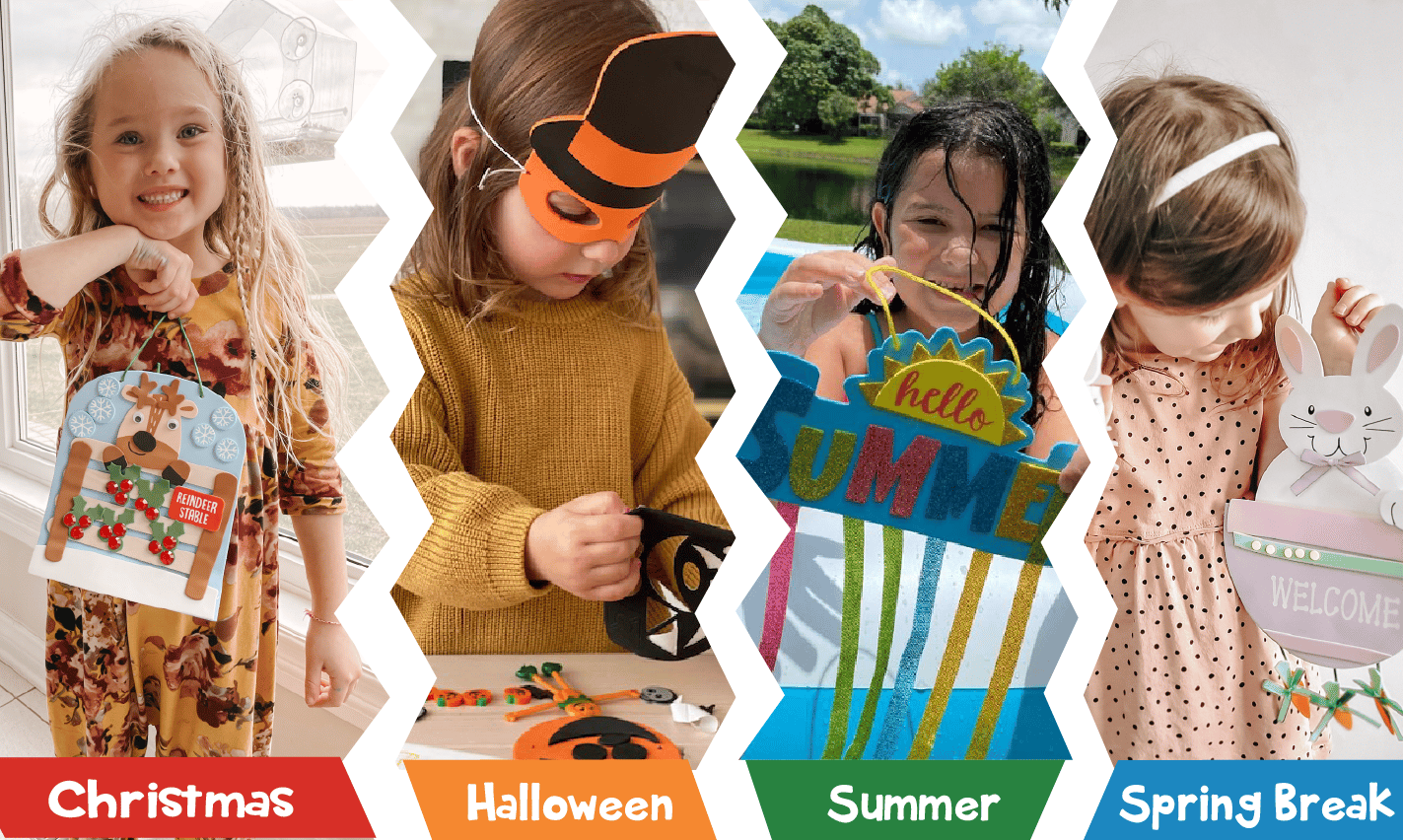 Are you an extreme crafter?
Join our Seasonal Extreme Crafters Club for ages 2-12 and enjoy a seasonal box every 3 months!
2-3 Prepackaged Crafts Kits, with Easy Step by Step Instructions & All the Materials to Start Creating!

Age Appropriate Ready-to-me Book or Novel in Every Box

Fun-filled Activities to Encourage Creative Interaction Between Parent & Child

Educational Worksheets That Encourage Independent Learning, Shh! They Won't Even Know They Are Learning!

Little Novelties & Themed Tinker Toys

An Instructional Brochure with Bonus STEM Activity & Themed Fun Facts!
---
Want to choose the theme of your box? or don't want to commit to a subscription? Then purchasing one of our single boxes is the way to go.
Our large selection of single boxes will have your little one jumping for joy. We have countless kid approved themes that will be sure to impress!
---
For single box orders you can include a personalized message inside the box! One of our team members will hand write your heartfelt note making your gift extra special!
Your single box order will be shipped out within 5-7 business days of receiving your order. Expect a 1-2 week total delivery period (from order date) depending on your geographic location and frequency of local mail delivery service. Orders ship from Southwestern Ontario on a daily basis.
---
Our single boxes are designed for one child, however many of our families happily share one box! This is also a great option if you're sending a gift to a family. While none of the items are duplicated, and the number of crafts & activities vary per box. Typically each box includes 2-3 craft kits, 1 book, 1 activity and/or game, 1 worksheet, 1 STEM activity and an assortment of novelties & themed tinker toys. Kids and parents are encouraged to work together, share and have fun!
---
We ship to Canada and the United States. Please reachout to us directly, we may be able to accommodate shipping to your country. Inquire at hello@curiosityboxkids.com.
Need more answers? We've got them! Visit our FAQ page for a full list of Q&A's!